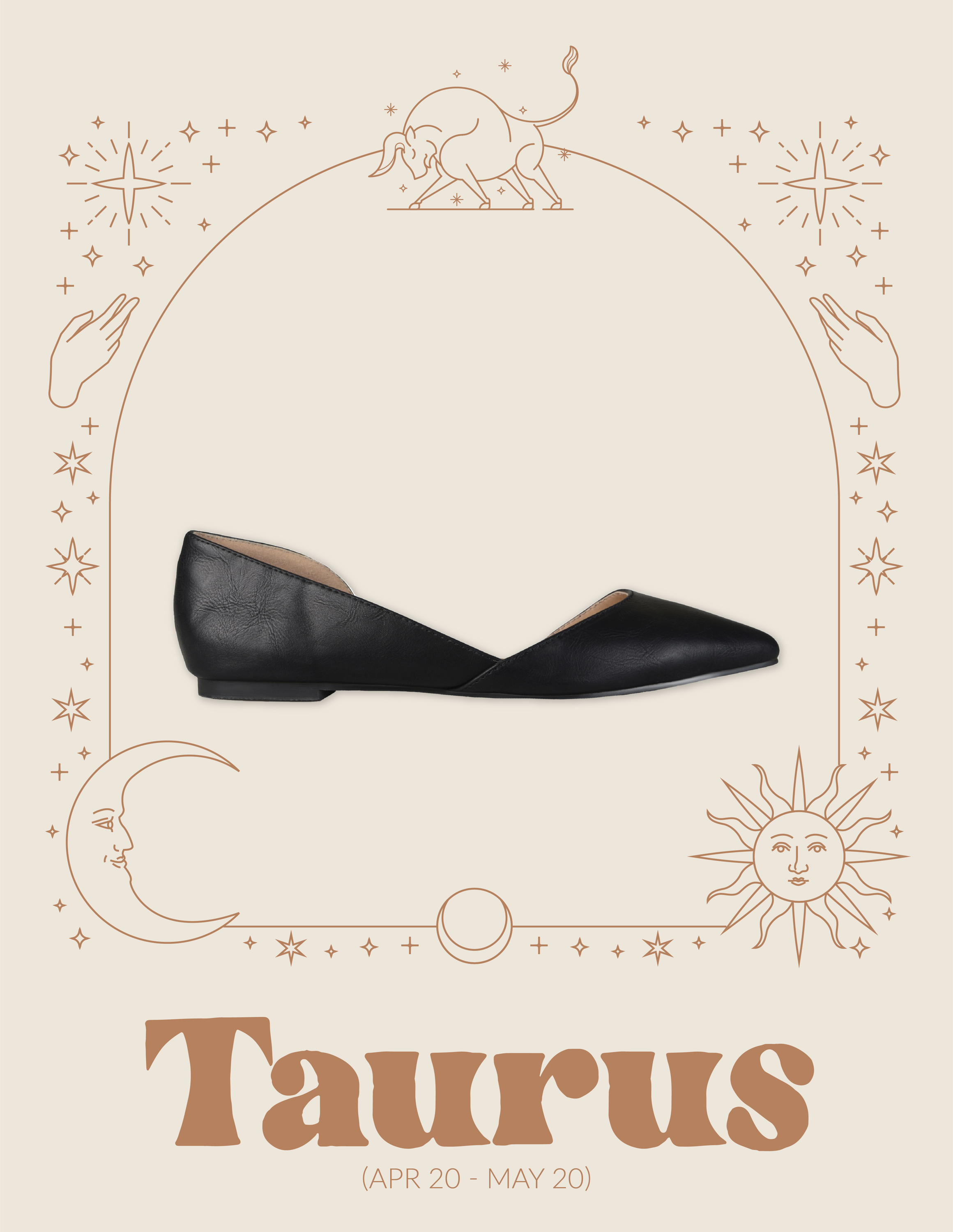 Artistic, loyal, devoted, uncompromising.
The Cortni – What's more reliable than the perfect flat? Cortni takes you from owning your work presentation to a dinner date with your bestie to discuss her latest breakup. Cortini is practical and dependable, just like the type of friend you are.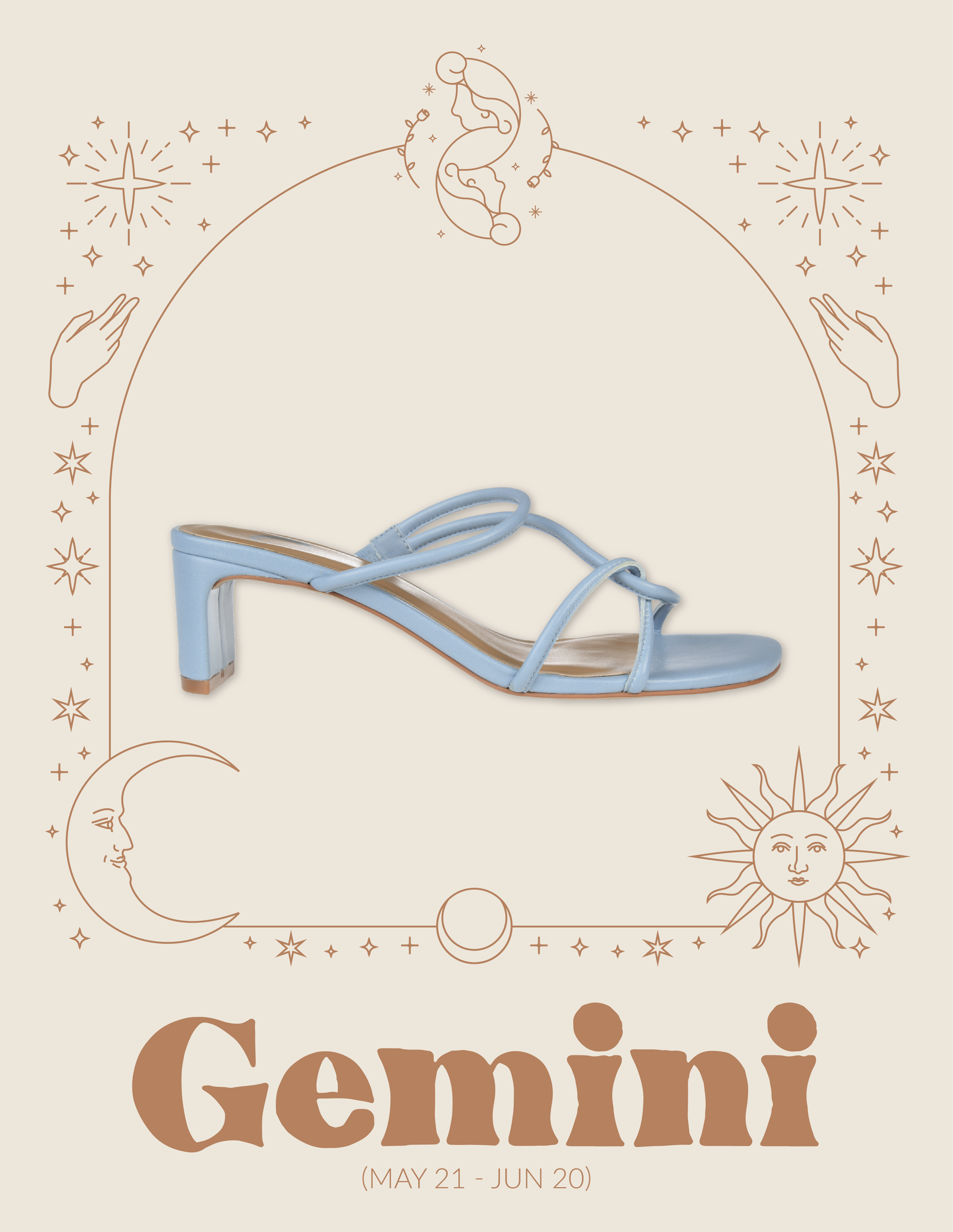 Expressive, versatile, spirited.
The Rianne - Gemini, you are often mislabeled as two-faced, but you are really versatile. The Rianne is the perfect shoe for Gemis since it can be dressed up or down to fit in at any occasion, just like you. It's lower heel offers comfort while fliting between your various obligations. Available in fun blue or yellow hues to speak to your bold and expressive side.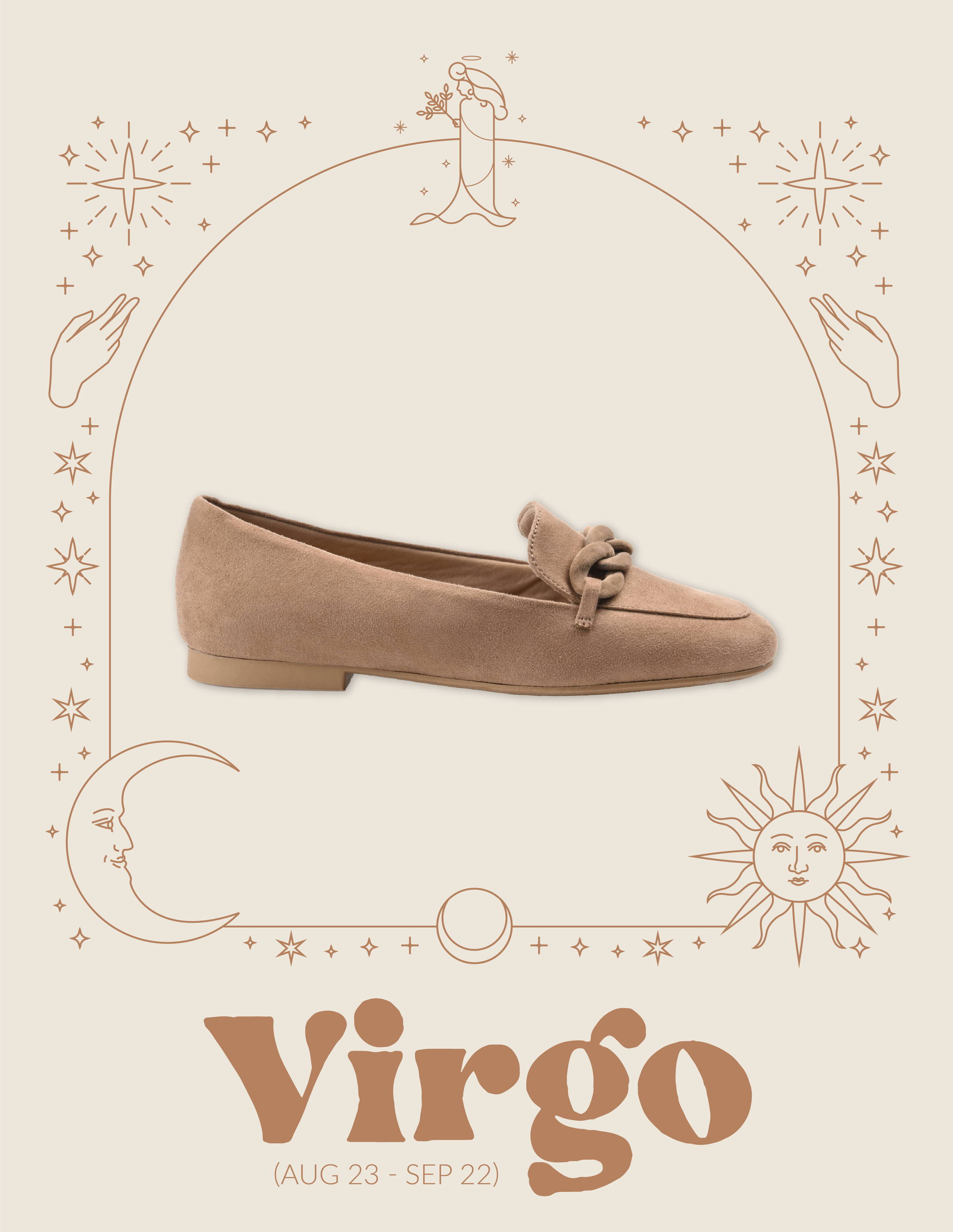 Analytical, rational, faithful.
The Cordell - Just like a tried and true pair of loafers, you are always there to make your friends and loved ones look and feel their best. Virgo, you can always be counted on as the voice of reason at work or with your friends, and what's more practical than a classic loafer flat?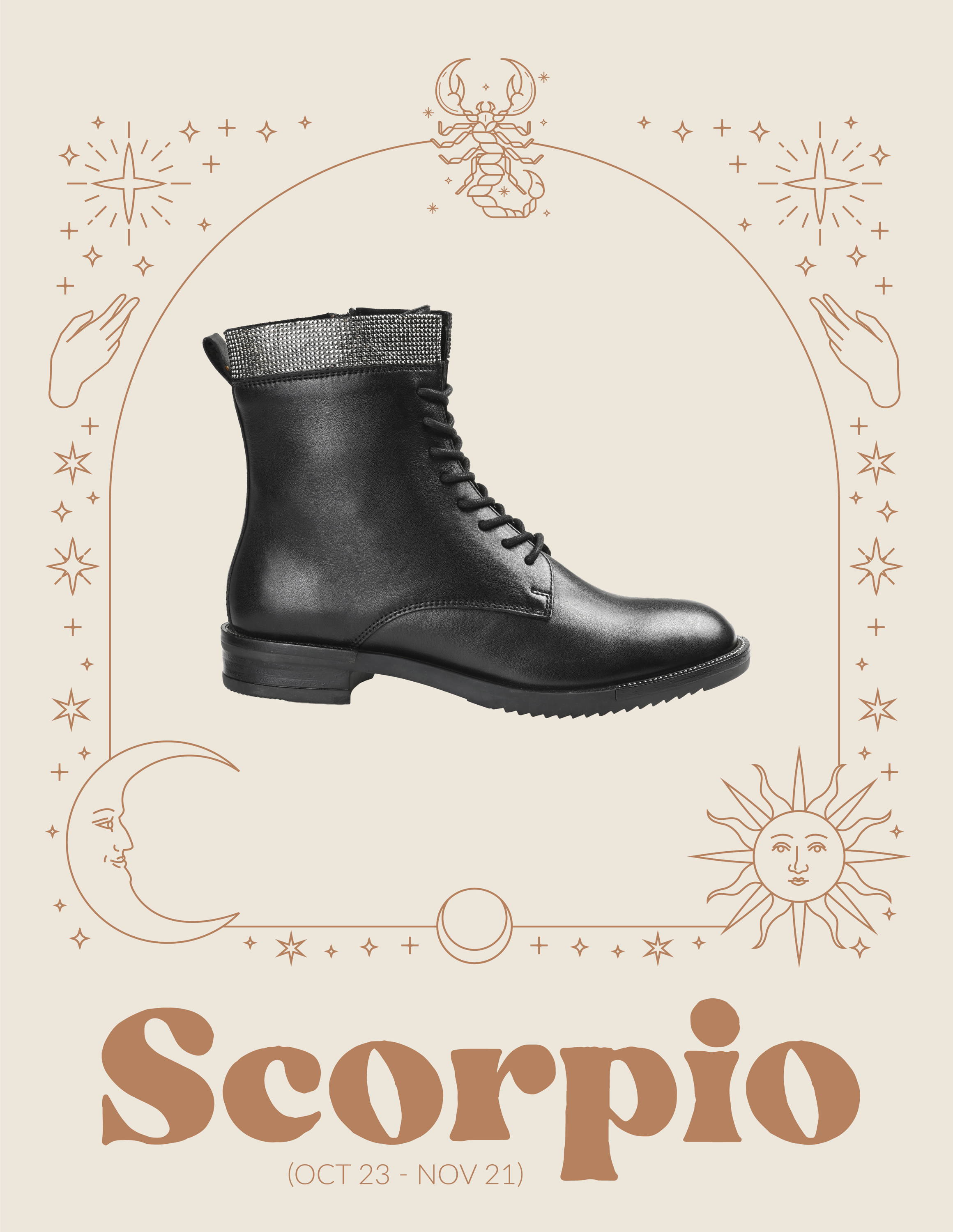 Scorpio (Oct 23 - Nov 21)

Ambitious, fierce, resourceful.
The Natara- Nothing is more resourceful and dependable than a Scorpio (except maybe a good pair of combat boots). Just like a solid pair of boots that goes with everything from sundresses to cargo pants, you are loyal and ready for anything that comes your way.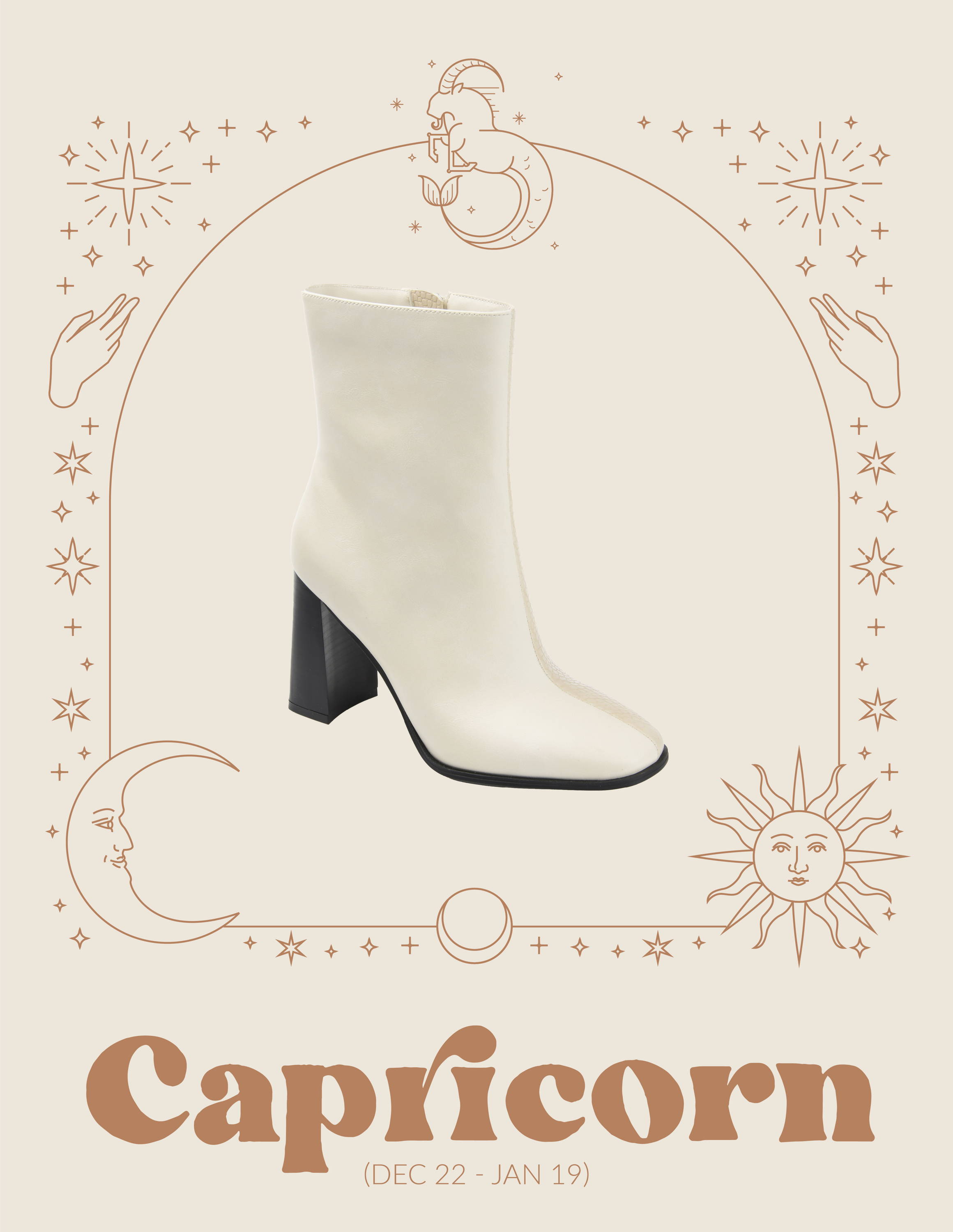 Capricorn (Dec 22 - Jan 19)

Ambitious, timeless, trailblazer.
The January - Capricorns mean business and need a killer pair of boots to lead the way. You don't just follow trends, you set them. You choose shoes that demand respect and help you get the job done. But, you're not just a boring work drone! Your closest friends know you like to have really a good time and throw some drinks back. That's why our two-toned January booties are the perfect combo of professional and party girl for our Capricorn fashionistas!